Golden Age Adult Day Center

Call Today Toll-Free (877) 230-3634

Local (215) 600-3633

Fax (215) 600-3634

"A job well done... Top-rated among businesses"

Put our expertise to work for you. At Golden Age Adult Day Center, we are proud to have received the following recognition for our contributions to the community as a premier provider of services for the Philadelphia area.

"Best in class! I wouldn't go anywhere else..."

"Voted the number one in the area"


For more information, please

"Golden Age Adult Day Center is the best place in Philadelphia for customer service. We were very happy with the results we experienced with their Adult Day Center." 

- Helen O'Mally, Philadelphia

"I have known the staff at Golden Age Adult Day Center for over 5 years and have found them to be caring, responsible and compassionate"

- John Jacobson, Philadelphia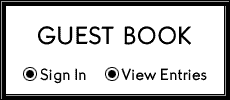 goldenageadultdaycenter@yahoo.com